South of France Villa
St. Paul de Vence, France
Location: St Paul de Vence, France
Project Type: Extension and full re-furbishment
Appointment: Architecture and interiors
Size: 3230 sq ft / 300 sq m
Project Status: Completed
"Live in rooms full of light..." Cornelius Celsus
This project consists of an extension to an existing villa perched on a spur between two deep valleys near the village of St Paul the Vence in South of France. St Paul, a fortified village overlooking the French Riviera is one of the most visited villages in Europe and its commune is one of the most protected areas in France in terms of town planning laws.
The project scope included a complete refurbishment of an existing house built in the 1970's along with a new 150m2 extension added to the original house. The existing garage was converted into living space and a new garage was carved into the hill. All areas around the house and pool were re-configured with new access points, terraces and landscaping.
Local planning laws dictated any house extension to match the external architecture of the existing house, and therefore an early requirement was for the addition to appear as though it was not an 'addition' but rather an integral part of the existing house. The overall exterior of the house needed to be consistent and simplified in order to create a more contemporary take on the original house.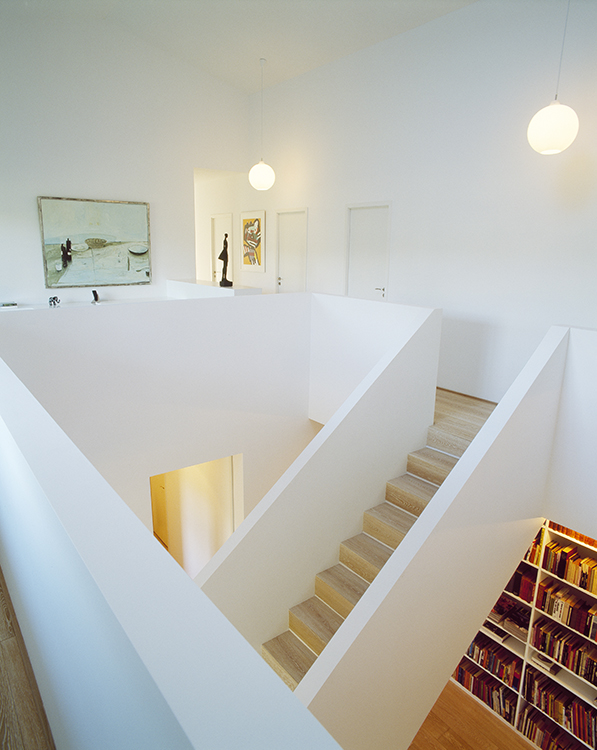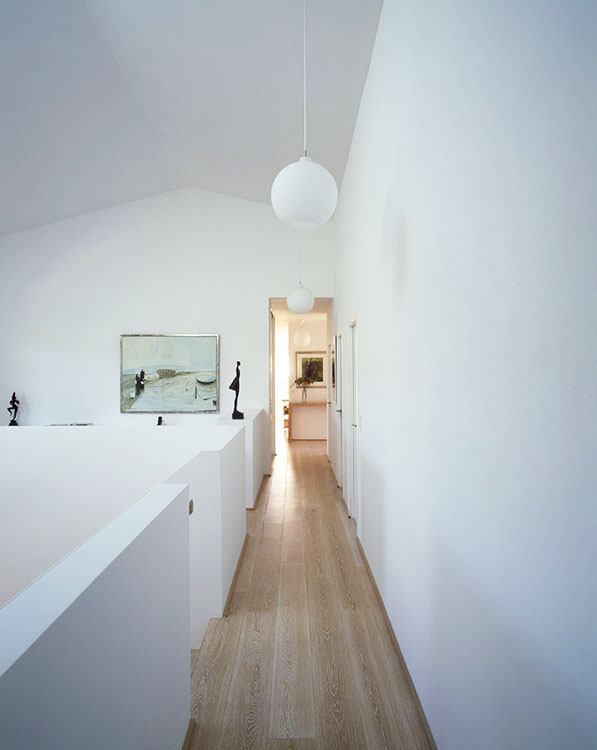 Light and air
For the interiors, the client requirements were for functional and minimal spaces that would b filled with ligh and which would take full advantage of the views out towards the valley and the coasts. Both the internal space configuration and the overall circulation of the house were completely revisited. An interior staircase within a new 10m tall space was designed to link the various areas of the house together within a grand central void which fills the house with both light and air. All the internal spaces flow into each other whilst providing views through the house and out towards the garden and multiple terraces. He arrangement maximises natural daylight by ensuring that both morning, afternoon and evening light steams through the house.
The furnishing of the house is minimal with a distinct mid-century Scandinavian feel with lighting by Louis Poulsen and furniture by iconic modernist designers such as Poul Kjaerholm, Arne Jacobsen and Eero Saarinen.