'Latitude Tower' Interiors
Gurgaon, India
Project Type: Interior Design and FF&E
Client: M3M India Pvt Ltd
Appointment: Architecture, Interior Design, selection of furniture fixtures and fittings
Area: 12,500 sq ft / 1,160 sq m
Project Status: Under construction
Timeless • Elegant • Vibrant • Contemporary • Functional
M3M India are a multiple repeat client of UHA with more than a dozen architectural and interior design projects completed for the Delhi based property developer.
For M3M's 'Latitude Tower' project, UHA were appointed both for the architectural design of this 43 storey luxury residential tower and for the interior design of all of the tower's public spaces.
The public areas on this project are diverse with a wide range of exclusive amenities. At the base of the tower, UHA's scope included the design of a grand entrance lobby, lift lobby and lift car interiors, reception and lounge spaces, banquet hall, kids play area, pool terrace and changing rooms. At the top of the tower, the brief included a café and lounge space, a gym and spa with associated changing facilities, a restaurant, observation deck and a cocktail bar with outdoor 'sky' swimming pool.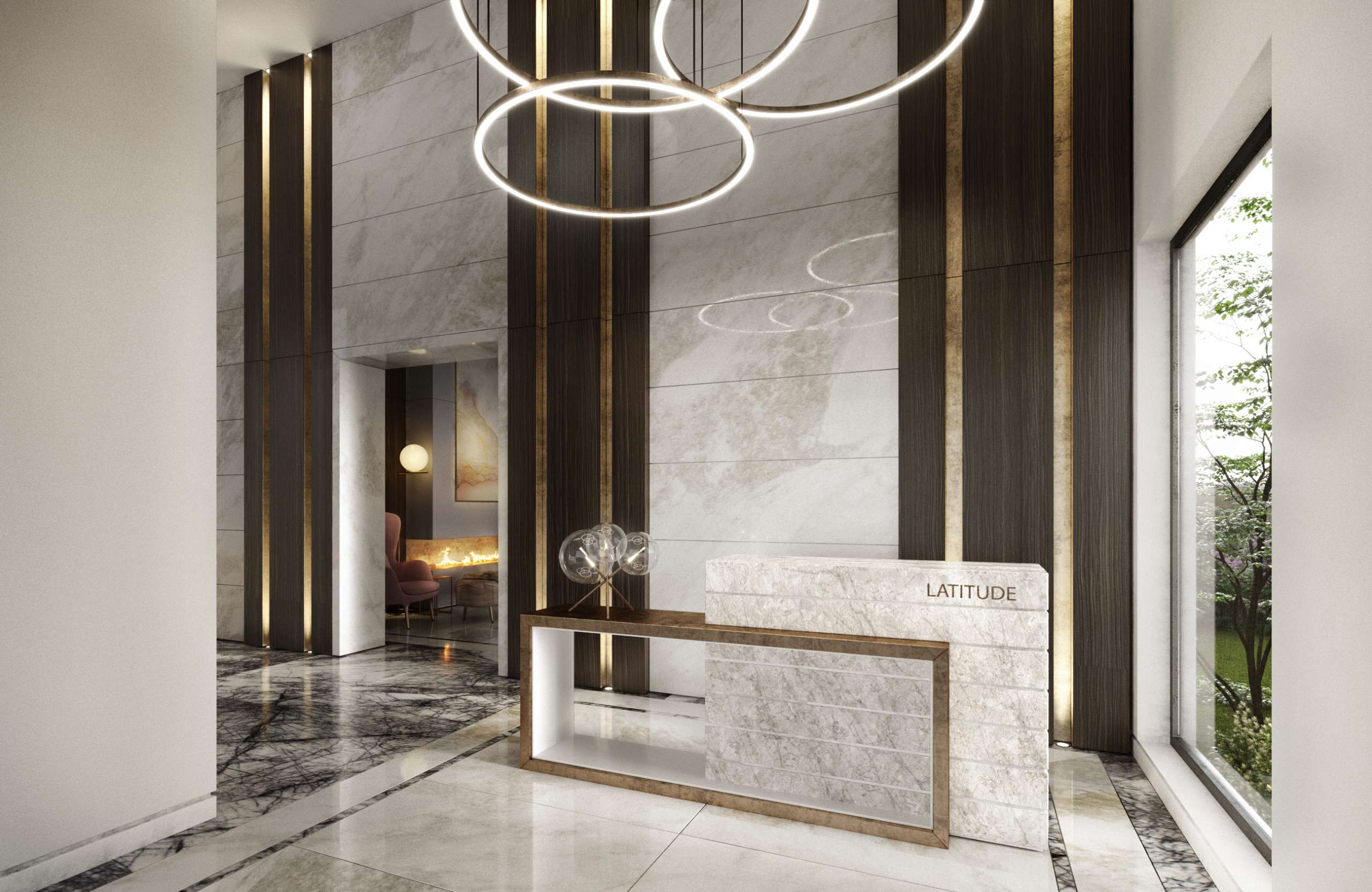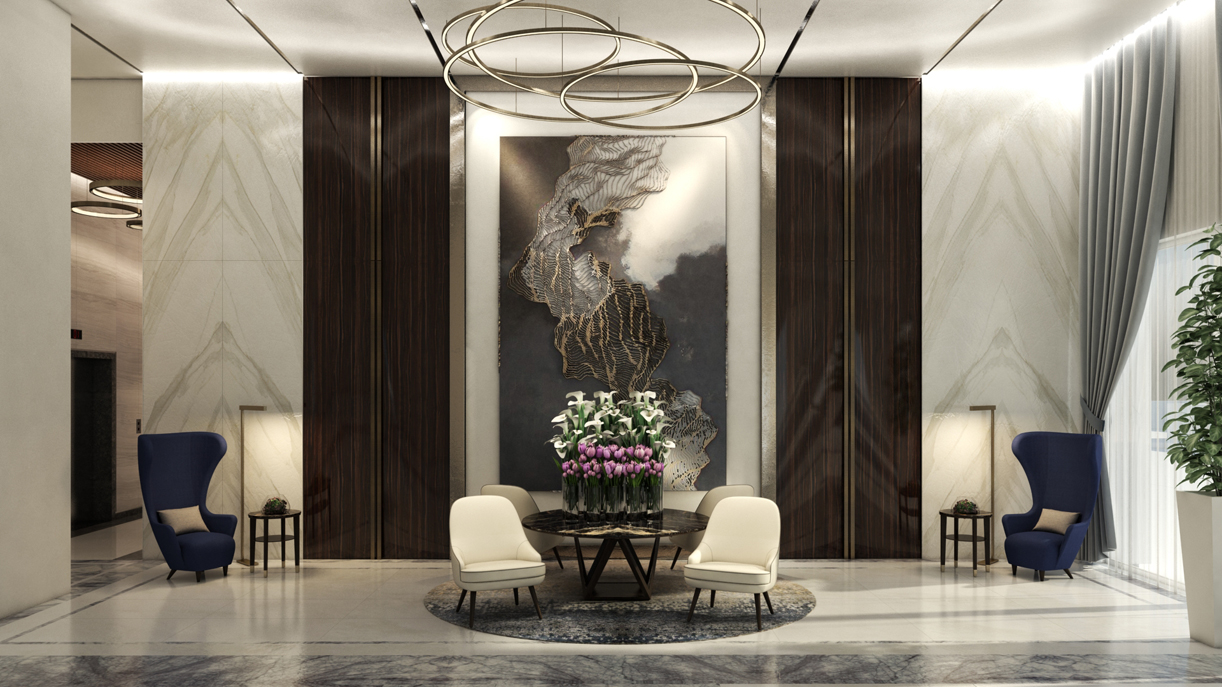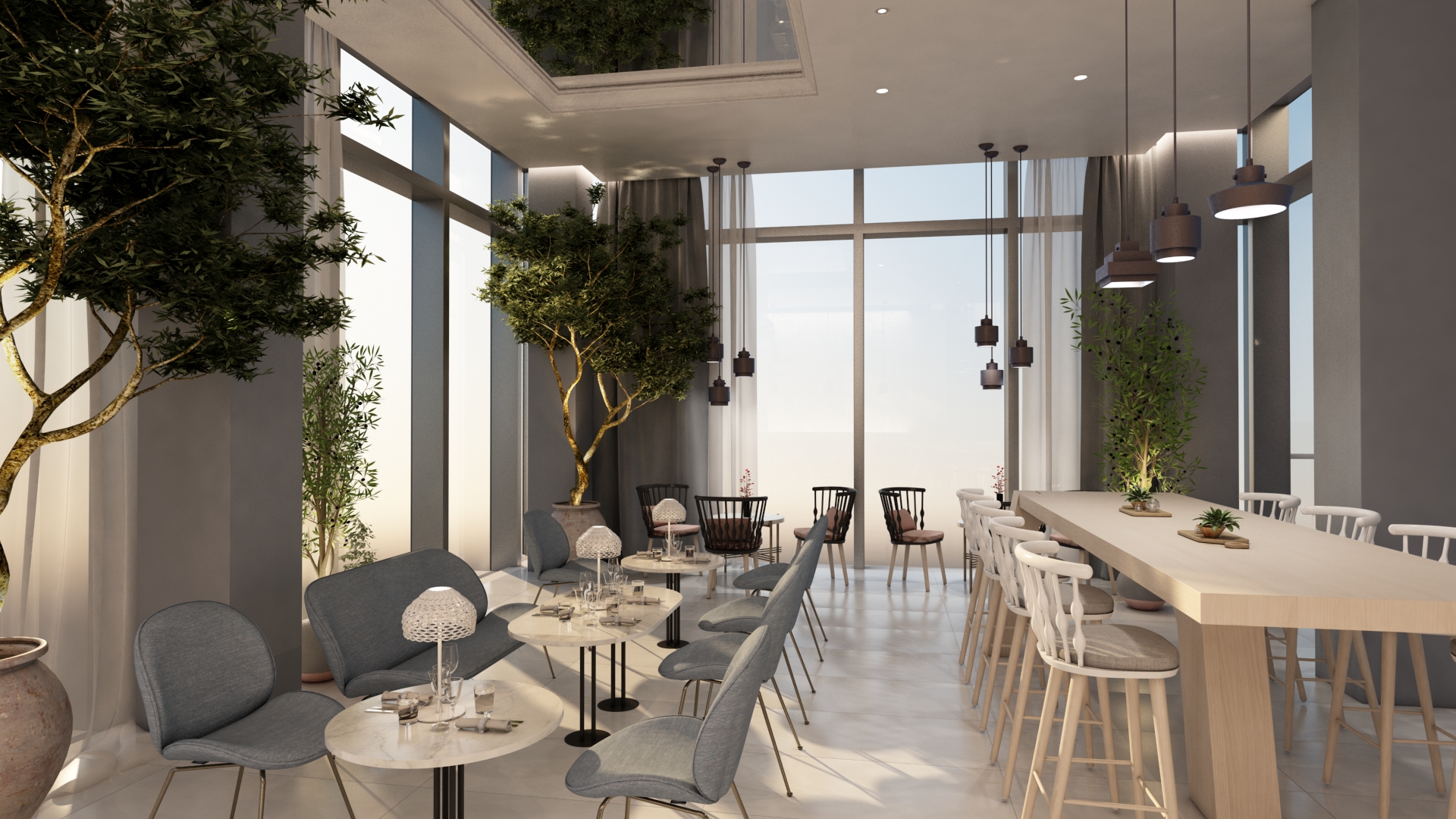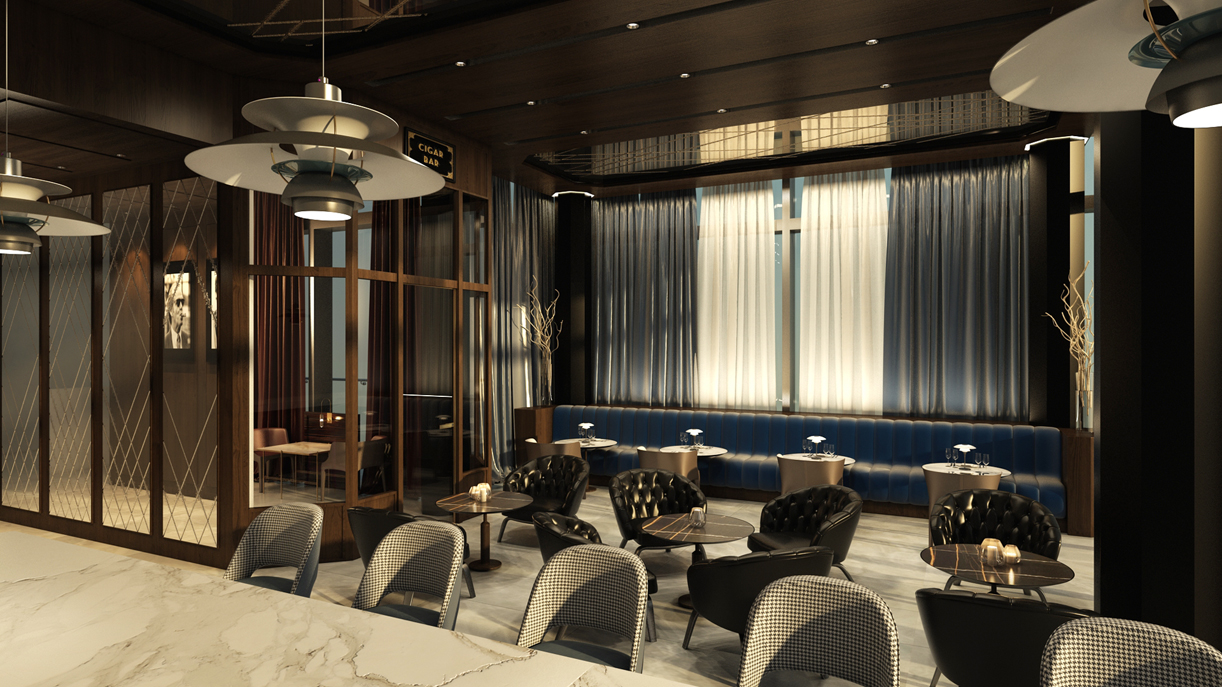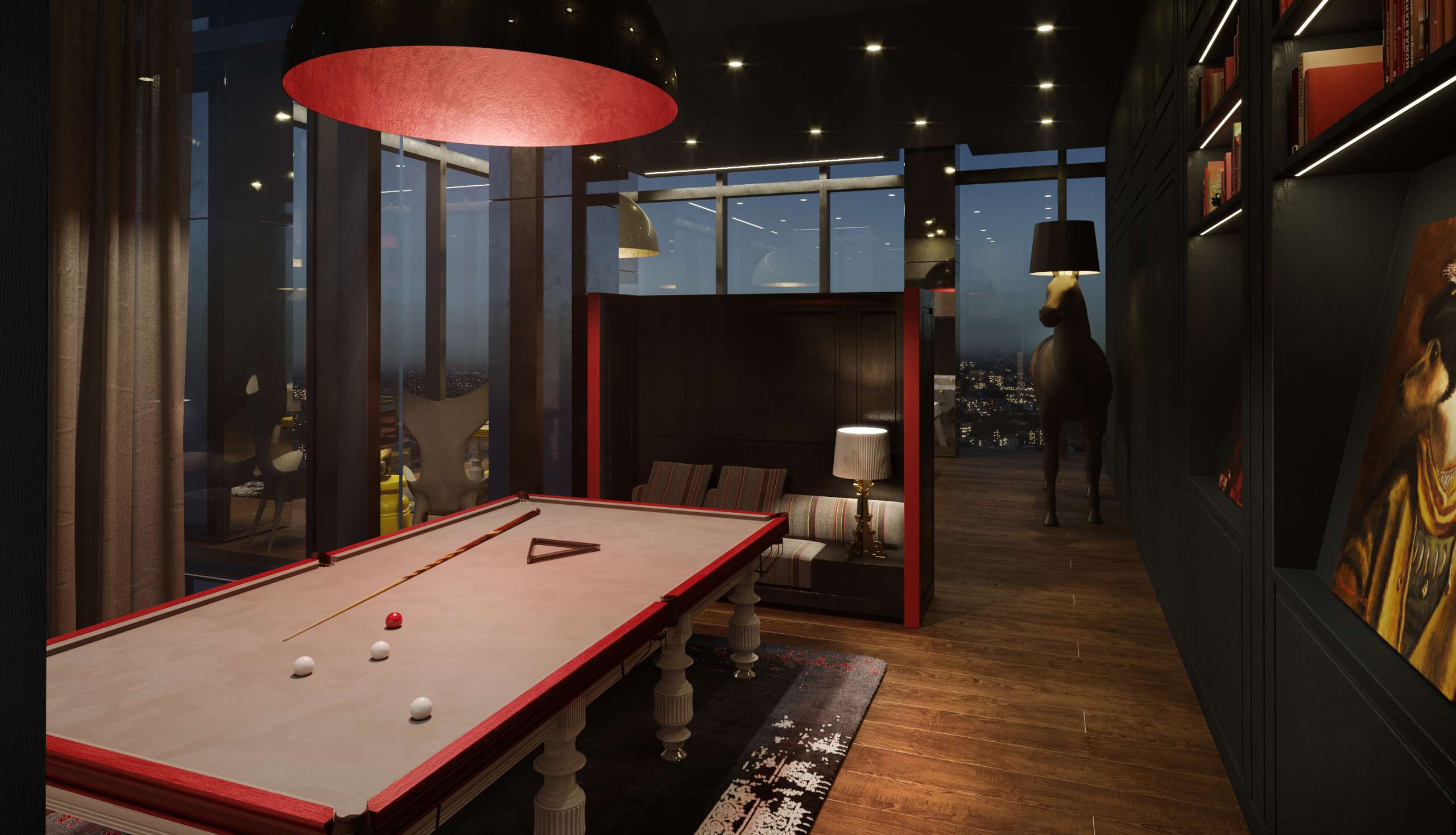 Amenities
The challenge on this project was to establish a design language that could be applied to a wide range of spaces and programs whist achieving a coherence throughout the tower that would complement its architecture. The palette for the project was rooted in a relatively restrained and consistent scope of cooler materials which are used throughout the project and accentuated by accents of richer, warm and colourful material.
There are family spaces and areas for kids and parents, with soft materials and colourful textures, which contrast with the quieter, more private and formal lounge and function spaces for owners and their guests.